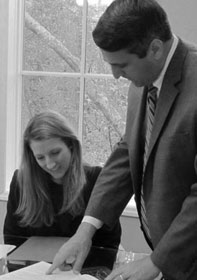 35 YEARS OF LEGAL EXPERTISE
While the inside of a courtroom is a familiar sight to us, we know that a trial doesn't always provide the best outcome for our client.  Settlement negotiations, mediation, and creative legal thinking are equally important tools as we represent our clients in a wide range of practice areas, some of which are listed below.  Contact us today to put our expertise to work for you.
Practice Areas
The common denominator is skill and dedication to our clients.